Screen Printing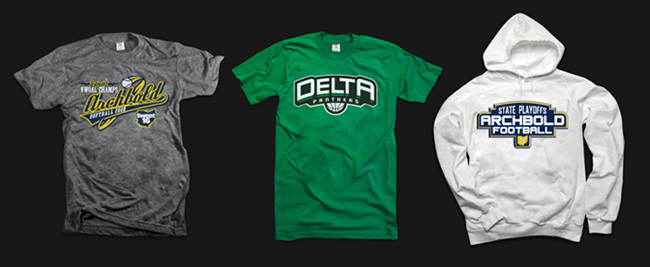 So what is screen printing, anyway?
Screen printing is an economical way to print custom garments.  It's simple:  your graphics are printed on a shirt by filtering multiple colors of permanent ink through screens.
The process is quick and easy.  You tell us what you're looking for.  Our art department will create custom artwork.  You approve the design.  And we'll print and have your order to you in no time.  Read More >

We'll screen print almost anything.  OK, anything in our catalog, and anything that fits on our printing press.  Mostly t-shirts, sweatshirts, sweatpants, and shorts. Check Out Our Options >

Choose from over 45 professional ink colors.  View Colors Now >
Getting Started
Ready to do some screen printing?  To get the process stated, request a quote or give us a call so we can get to work on your printing project.