Screen Printing Options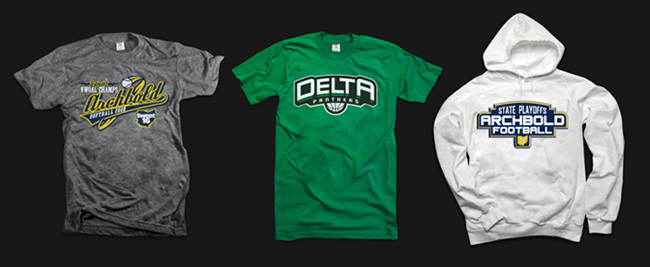 So what are my options? Here are some things to consider:
Type of Garment
First thing's first: you'll have to decide what type of garment you'd like to print on. View our products page. From there, we'll help you figure out how to get your logo/design on it.
Print Location
We'll print on the front, back, left chest, right chest, or either sleeve of a t-shirt. Have some other idea? We can probably make it work! Other options are available for different garment choices.
Number of Ink Colors
Screen printing prices vary with the number of ink colors. One color, two color, and three color prints are the most popular. Request a Quote for more details.
Custom Names / Numbers
How about personalizing your shirt with a name and number? We offer one color and two color numbers as well as custom CAD-cut names.